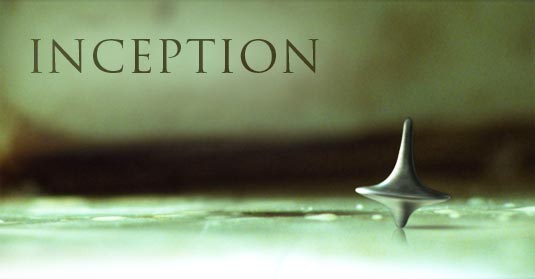 After the movie was broken down and I understood all of the explaining of space, dreams, and time; I uttered three words that is commonly referred to online as OMG!!!
I love this fucking movie. So fulfilling. So EPIC! I honestly couldn't believe what I was seeing and I also couldn't believe that I started to believe that the space, dream, and time travel was possible. Seriously, if I could go to school to become a
Chrononaut
, I'm fucking doing it. WOW.
Okay so I'm not going to spoil the movie for people who haven't seen it (seriously it's like one person reading this blog and I'm sure that's the person who saw it with me...), but I will say that the movie is not at all what I expected. For some reason I was thinking that Joseph Gordon-Levitt was the bad guy, he's not. And I also believed that Leonardo DiCaprio wouldn't be upstaged by anyone, especially Joseph Gordon-Levitt...he was.
Whoa whoa whoa! The Gordon-Levitt took over like nobody's business. I was thinking more about him and what he was doing, more than I cared about the plot of the movie. Who knew that The Gordon-Levitt would one day have one of the most EPIC fight scenes in the history of cinema. No wonder the Nation has
JGL Fever
, he's the bad ass in the movie. However, no matter how bad ass The Gordon-Levitt was he was no match for my boy Tom Hardy!
What?!?!?!?!?!
Handsome Bob
was so fucking smooth in this film. I'm not sure if smooth is really the word I should be using, but I think I have to take a break from using "EPIC". LOL! No matter what word I use to describe him, just know that I loved him and his awesomeness (?) in the movie.
Now...Although I loved the film, there were some things that make me think wtf?
Okay so first and foremost: The Kiss between JGL and that chick that played
JUNO
(I know her name is Ellen Page!) ...what the hell was that? No chemistry and totally unnecessary. However, maybe some other viewer saw something different and I'm just acting like some jealous hag.
Second, exactly why did they have to that
creepy looking
guy's dream? I understood all of the dream within a dream stuff, but why go in his dream in the first place. I missed what was so important about that guy that they just to rape this man's dream. I don't know if I can't figure it out tonight, I guess I'll have to go back to the theater tomorrow for more research.
All in all, this film was EPIC, AWESOME, basically any word to describe good. I did see The Matrix influences before and during the film, and it pleased me to find out that it wasn't a complete rip off of the movie. And yes! I know about
Dark City
.